National Promotoras Conference
---
The Regional Center for Border Health, Inc. / Western Arizona Area Health Education Center (RCBH/WAHEC) in collaboration with Community Health Workers National Network Association and the New Mexico Community Health Workers Association carried out the Annual National Promotores Conference and Community Health Outreach Workforce. The conference covered main topics on Epilepsy, Diabetes and HPV & Cervical Cancer.
With this annual conference RCBH proudly created a unique forum for Community Health Workers, leaders of agencies, and organizations to network, empower, support, inform, unify, and enhance their knowledge and strengthen their efforts in serving their communities nationwide.
Past years conference were very successful with an average of 300 participants.
Other organizers of the conference include:
Arizona Department of Health Services
Epilepsy Foundation
Arizona Center for Public Health Preparedness-University of Arizona
Cenpatico Behavioral Health of Arizona
This educational and uplifting event has the major goals of providing the opportunities to:
Enhance the National Network capabilities of Community Health Outreach Workers/ Promotores programs by participating in the "Community Health Worker National Network Association/Red Nacional de Promotores de Salud".
Promotores will learn about effective health education, disease prevention, community strategies and interventions to improve quality of life.
To increase the quality of life and to eliminate health disparities by providing a variety of health educational training and informational sessions that will best prepare CHW to address and meet their communities "Healthy People 2010 Objectives".
Community Outreach Workers will learn best practices in community awareness and outreach on mental health and substance abuse programs.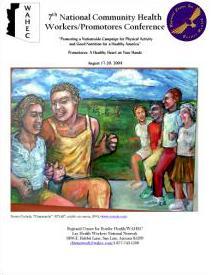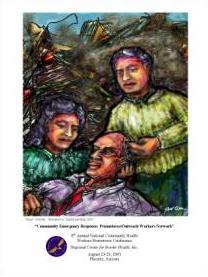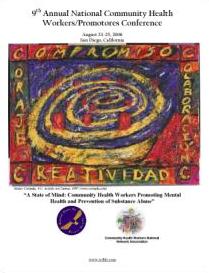 SOMERTON, AZ
Regional Center for Border Health, Inc.
Administration Headquarters
950 E. Main Street, Building A
Somerton, AZ 85350

Mailing Address:
P.O. Box 617
Somerton AZ 85350
Phone: (928) 315-7910
Fax: (928) 627-1255
---
Regional Center for Border Health, Inc.
Family Behavioral Integrated Services
214 W. Main Street
Somerton, AZ 85350

Mailing Address:
P.O. Box 617
Somerton AZ 85350
Phone: (928) 627-9222
Fax: (928) 627-8315
View Map
---
Family Behavioral Integrated Services
1130 E. Main Street
Somerton, AZ 85350

Phone: (928) 627-2017
Fax: (928) 627-2168
---
Center for Children with Special Needs and Autism
214 W. Main Street
Somerton, AZ 85350

---
College of Health Careers
950 E. Main Street, Building A
Somerton, Arizona
Phone: 928-315-7600
Fax: (928) 627-1013

---
SAN LUIS, AZ
San Luis Walk-In Clinic, Inc.
1896 E. Babbitt Lane
San Luis, AZ 85349
Mailing Address:
P.O. Box 1669
San Luis AZ 85349
Phone: (928) 722-6112
Fax: (928) 550-5466
View Map
---
YUMA, AZ
Billing Office:
330 W. 24th St. Ste-2
Yuma, Arizona
(928) 276-3414
Phone:(928) 276-3414
Fax: (928) 276-4823
---
LAKE HAVASU, AZ
Mohave County Office
1940 Mesquite Ave, Suite A
Lake Havasu City, AZ 86403

Phone: (928) 680-1468
Fax: (928) 680-3435
View Map
---
PARKER, AZ
La Paz County Office
601 Riverside Dr #7
Parker, AZ 86344

Phone: (928) 669-4436
Fax: (928) 669-4435
View Map
---
Parker Walk-In Clinic
601 E. Riverside Drive, Ste 2 & 4
Parker, AZ 86344

Phone: (928) 256-4110
Fax: (928) 256-4111

---
Mobile Medical Unit
Yuma, Mohave and La Paz Counties
Phone: (928) 722-6112