Yuma County Community-Based
Paramedic Program
---
---
"Integrated Paramedic and Preventive Care Coordination"


In an effort to address the gaps in healthcare delivery the Regional Center for Border Health, Inc./ San Luis Walk-In Clinic, Inc. (SLWIC Rural Health Clinic) and City of Somerton Cocopah Fire Department have agreed to join resources and collaborate in meeting the health care needs of residents in the City of Somerton that have been identified by the SLWIC as high risk patients. A formal Memorandum of Understanding has been put in place between the two organizations to formalize these efforts.
Project Goals
· Reduce utilization of EMS for non-emergency situations.
· Improve access to primary care and behavioral health services.
· Family &Reduce ED utilization to Reduce Hospital Re-admissions
· Reduce Healthcare Cost.
Objectives
· Objective 1: SLWIC and SCFD will implement a coordinated response designed to increase direct efforts to provide preventive care to patients of the SLWIC with chronic illness.
· Objective 2: SLWIC and SCFD will report and document referrals and home site visits (Attachment 1 and 2). SLWIC will measure patient outcomes through population health reporting and provide case management and follow up for all project participants.
· Objective 3: SLWIC will monitor ICD10 CTP codes used to provide intervention and/or education to project participants by the SCFD as well as, ER visits and hospital re-admissions to evaluate healthcare cost and savings.
An Inter-Professional Approach to Community-Based Paramedic Project
The Yuma County Community Integrated Paramedic and Preventive Care Coordination project objective is to provide continuity of care, promote health and reduce healthcare cost by assisting community members in managing chronic illness, therefore reducing utilization of ER and unnecessary hospitalizations. The unique role of the integrated team at San Luis Walk-In Clinic, Inc. (Rural Health Clinic) and the City of Somerton & Cocopah Fire Department in improving the health status of program participants is also supported by the outreach efforts of the RCBH/SLWIC Community Outreach Workers/Family Care Coordinators/Promotores de Salud. 
---
The Promotores de Salud provides the support needed by the program participants such as but not limited to;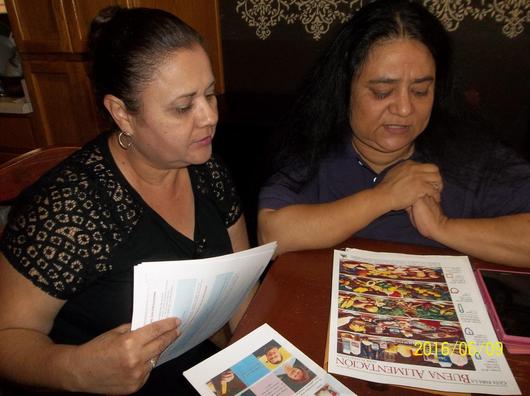 ·Educating patients and their families on the importance of behavioral health lifestyle changes, medication adherence and compliance.
·Assisting patients to navigate the healthcare and social systems, through referrals and enrollment on the different social programs such as, SNAP, AHCCCS, Market Place, Food Bank, WIC, BHS, etc.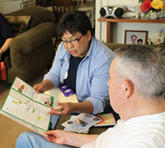 ·Provide cultural sensitive health promotion/disease prevention education.
The City of Somerton - Cocopah Fire Department Paramedic team plays an important role in the "safety net" of the Yuma County's rural communities' health care delivery system. The SCFD in collaboration with the San Luis Walk In Clinic, Inc. (rural health clinic) medical providers and its integrated behavioral health and social work staff and Promotores de Salud form the "integrated inter- disciplinary community-based paramedic team".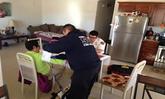 ---
Participant Criteria:
The City of Somerton's Community Integrated Paramedic Program's focus in providing assistance to SLWIC patients that have been identified with the following medical conditions;
·Chronic illness co-morbidity/multiple morbidities
           a) Diabetes
           b) Hypertension
           c) COPD
           d) Asthma
·High Utilization of ER.
·Activation of 911 non-emergent reasons.
·Ability to engage with FCC and Paramedics in a home-based needs assessment.
·Behavioral Health Issues.
SOMERTON, AZ
Regional Center for Border Health, Inc.
Administration Headquarters
950 E. Main Street, Building A
Somerton, AZ 85350

Mailing Address:
P.O. Box 617
Somerton AZ 85350
Phone: (928) 315-7910
Fax: (928) 627-1255
---
Regional Center for Border Health, Inc.
Family Behavioral Integrated Services
214 W. Main Street
Somerton, AZ 85350

Mailing Address:
P.O. Box 617
Somerton AZ 85350
Phone: (928) 627-9222
Fax: (928) 627-8315
View Map
---
Family Behavioral Integrated Services
1130 E. Main Street
Somerton, AZ 85350

Phone: (928) 627-2017
Fax: (928) 627-2168
---
Center for Children with Special Needs and Autism
214 W. Main Street
Somerton, AZ 85350

---
College of Health Careers
950 E. Main Street, Building A
Somerton, Arizona
Phone: 928-315-7600
Fax: (928) 627-1013

---
SAN LUIS, AZ
San Luis Walk-In Clinic, Inc.
1896 E. Babbitt Lane
San Luis, AZ 85349
Mailing Address:
P.O. Box 1669
San Luis AZ 85349
Phone: (928) 722-6112
Fax: (928) 550-5466
View Map
---
YUMA, AZ
Billing Office:
330 W. 24th St. Ste-2
Yuma, Arizona
(928) 276-3414
Phone:(928) 276-3414
Fax: (928) 276-4823
---
LAKE HAVASU, AZ
Mohave County Office
1940 Mesquite Ave, Suite A
Lake Havasu City, AZ 86403

Phone: (928) 680-1468
Fax: (928) 680-3435
View Map
---
PARKER, AZ
La Paz County Office
601 Riverside Dr #7
Parker, AZ 86344

Phone: (928) 669-4436
Fax: (928) 669-4435
View Map
---
Parker Walk-In Clinic
601 E. Riverside Drive, Ste 2 & 4
Parker, AZ 86344

Phone: (928) 256-4110
Fax: (928) 256-4111

---
Mobile Medical Unit
Yuma, Mohave and La Paz Counties
Phone: (928) 722-6112