News
---
San Luis Walk-In Clinic Wins Intalere Healthcare Achievement Award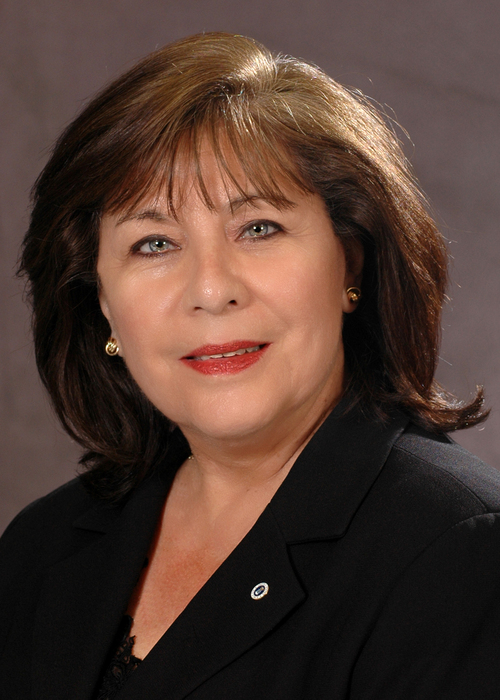 Recognized for outstanding operational improvements to ensure best-in-class healthcare delivery
Yuma County, Arizona – San Luis Walk-In Clinic, Inc. has been recognized by Intalere, the healthcare industry leader in delivering optimal cost, quality and clinical outcomes, as an Intalere Healthcare Achievement Award winner in the category of Quality and Patient Care Delivery; through this annual awards program, Intalere recognizes successful initiatives its members implement to enhance quality and operations, improve patient satisfaction and increase community awareness and education.
"Intalere members are making a positive impact every day on their patients and communities. Putting into place new processes or undertaking new initiatives, no matter how large or small, takes innovation, drive and initiative that should be recognized and rewarded," said Julius Heil, Intalere president and CEO. "Through our awards program and annual best practices compendium, we recognize our members for their exceptional projects that exemplify excellence in operational improvement, financial efficiency, supply chain management and patient satisfaction."
San Luis Walk In-Clinic, Inc. winning project: Integration of the Chronic Care Management Plan and the Behavioral Health Service Plan. This program focuses on a comprehensive plan of care that incorporates health goals, self-management education and assessments of social determinants.
"We are honored to be recognized by Intalere for the work we have done to improve healthcare delivery at our facility," said Amanda Aguirre, President & CEO. "We are dedicated to making improvements to benefit our patients, staff and the community, and appreciate this national recognition of our efforts."
Two representatives from San Luis Walk In Clinic, Inc. will be presented with the award at a ceremony during Elevate 2019, which will be held May 13-16, in Denver, Colo. The winning project will also be featured in a professional banner session and included in a best practice's compendium.
SOMERTON, AZ
Regional Center for Border Health, Inc.
Administration Headquarters
950 E. Main Street, Building A
Somerton, AZ 85350

Mailing Address:
P.O. Box 617
Somerton AZ 85350
Phone: (928) 315-7910
Fax: (928) 627-1255
---
Regional Center for Border Health, Inc.
Family Behavioral Integrated Services
214 W. Main Street
Somerton, AZ 85350

Mailing Address:
P.O. Box 617
Somerton AZ 85350
Phone: (928) 627-9222
Fax: (928) 627-8315
View Map
---
Family Behavioral Integrated Services
1130 E. Main Street
Somerton, AZ 85350

Phone: (928) 627-2017
Fax: (928) 627-2168
---
Center for Children with Special Needs and Autism
214 W. Main Street
Somerton, AZ 85350

---
College of Health Careers
950 E. Main Street, Building A
Somerton, Arizona
Phone: 928-315-7600
Fax: (928) 627-1013

---
SAN LUIS, AZ
San Luis Walk-In Clinic, Inc.
1896 E. Babbitt Lane
San Luis, AZ 85349
Mailing Address:
P.O. Box 1669
San Luis AZ 85349
Phone: (928) 722-6112
Fax: (928) 550-5466
View Map
---
YUMA, AZ
Billing Office:
330 W. 24th St. Ste-2
Yuma, Arizona
(928) 276-3414
Phone:(928) 276-3414
Fax: (928) 276-4823
---
LAKE HAVASU, AZ
Mohave County Office
1947 McCulloch Blvd # 105
Lake Havasu, AZ 86403

Phone: (928) 680-1468
Fax: (928) 680-3435
View Map
---
PARKER, AZ
La Paz County Office
601 Riverside Dr #7
Parker, AZ 86344

Phone: (928) 669-4436
Fax: (928) 669-4435
View Map
---
Mobile Medical Unit
Yuma, Mohave and La Paz Counties
Phone: (928) 722-6112