News
---
RCBH College of Health Careers announces Summer-Fall GED courses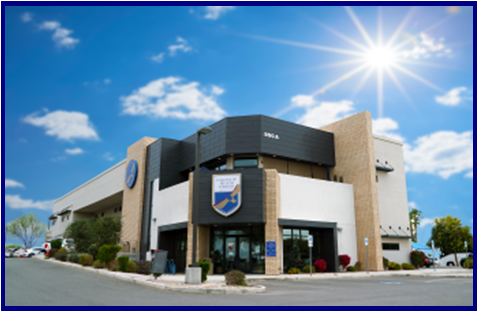 Yuma, Arizona.- The Regional Center for Border Health, Inc./ College of Health Careers is proud to announce the Summer-Fall GED classes for all those residents in Yuma and La Paz Counties, in order to give them all the skills they need to achieve a professional career and a better future for their families.
According to Ms. Amanda Aguirre, former Arizona State Senator and current President & CEO of Regional Center for Border Health, Inc./College of Health Careers, all those who qualify for the benefits of the Supplemental Nutrition Assistance Program formerly known as Food Stamps are eligible to receive a scholarship of up to 50% of the tuition cost.
The College of Health Careers has bilingual Instructors and Mentors who will conduct the classes in English or Spanish, to support students so they can continue their careers, said Ms. Aguirre.
Ms. Lorena Delgadillo, College of Health Careers Campus Administrator, said students who enroll in GED classes or in any of CHC programs have the benefits enlisted as follows:
-Vehicle Repair/Bicycle purchase (up to $500)
-ChildCare assistance (up to $300)
-Utility/Housing Payment Assistance (up to $300)
-Cellphone/Laptop Purchase (up to $800)
-Transportation (Gas Card, Bus Card) (up to $100)
"Also, we provide them with all the assistance they may need so no one can be left behind," Ms. Delgadillo added.
Classes will be available in-person and on-line, so people have convenient access to GED education and careers available.
"We are here to support and assist the families in our communities so they can have all the opportunities to achieve their professional goals and have a better quality of life," Ms. Aguirre stated, and added, "because, as I always tell students; if you don't succeed, we don't succeed."
For more information about the GED Classes, please contact the College of Health Careers at (928) 315-7600.
###
Media Contact: Alex Bejarano, Community Liaision & Public Relations Director
928-315-7910 / abejarano@rcfbh.org
SOMERTON, AZ
Regional Center for Border Health, Inc.
Administration Headquarters
950 E. Main Street, Building A
Somerton, AZ 85350

Mailing Address:
P.O. Box 617
Somerton AZ 85350
Phone: (928) 315-7910
Fax: (928) 627-1255
---
Regional Center for Border Health, Inc.
Family Behavioral Integrated Services
214 W. Main Street
Somerton, AZ 85350

Mailing Address:
P.O. Box 617
Somerton AZ 85350
Phone: (928) 627-9222
Fax: (928) 627-8315
View Map
---
Family Behavioral Integrated Services
1130 E. Main Street
Somerton, AZ 85350

Phone: (928) 627-2017
Fax: (928) 627-2168
---
Center for Children with Special Needs and Autism
214 W. Main Street
Somerton, AZ 85350

---
College of Health Careers
950 E. Main Street, Building A
Somerton, Arizona
Phone: 928-315-7600
Fax: (928) 627-1013

---
SAN LUIS, AZ
San Luis Walk-In Clinic, Inc.
1896 E. Babbitt Lane
San Luis, AZ 85349
Mailing Address:
P.O. Box 1669
San Luis AZ 85349
Phone: (928) 722-6112
Fax: (928) 550-5466
View Map
---
YUMA, AZ
Billing Office:
330 W. 24th St. Ste-2
Yuma, Arizona
(928) 276-3414
Phone:(928) 276-3414
Fax: (928) 276-4823
---
LAKE HAVASU, AZ
Mohave County Office
1940 Mesquite Ave, Suite A
Lake Havasu City, AZ 86403

Phone: (928) 680-1468
Fax: (928) 680-3435
View Map
---
PARKER, AZ
La Paz County Office
601 Riverside Dr #7
Parker, AZ 86344

Phone: (928) 669-4436
Fax: (928) 669-4435
View Map
---
Parker Walk-In Clinic
601 E. Riverside Drive, Ste 2 & 4
Parker, AZ 86344

Phone: (928) 256-4110
Fax: (928) 256-4111

---
Mobile Medical Unit
Yuma, Mohave and La Paz Counties
Phone: (928) 722-6112